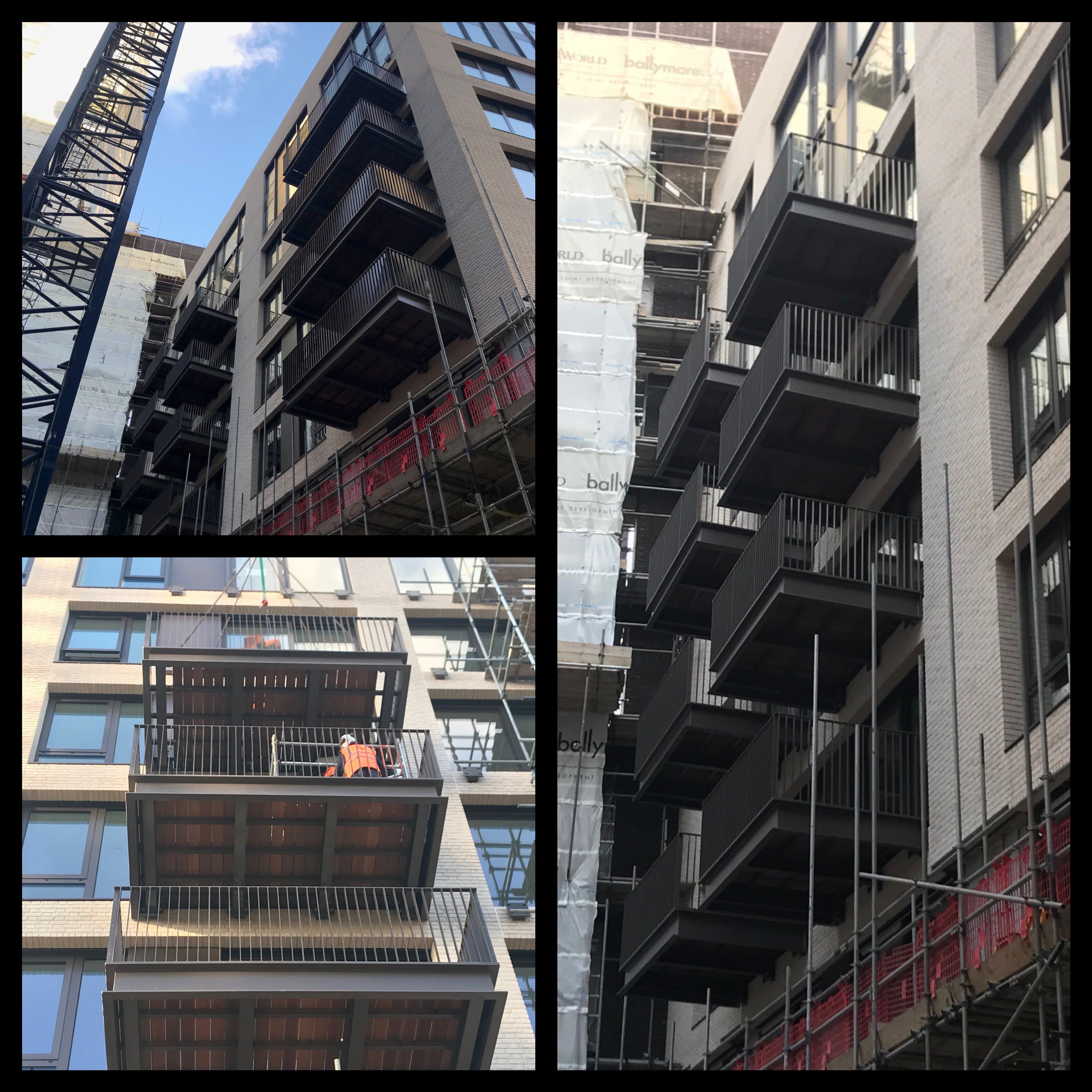 Dearneside installs over 250 balconies at Embassy Gardens
After completing phase one earlier this year, Dearneside is currently on-site installing over 250 balconies for phase two of the Embassy Gardens development.
We are installing a series of modern bolt on and Juliette balcony designs to match the distinctive architecture of the development.
Master-planned by Sir Terry Farrell, Embassy Gardens is based by the Thames in Central London, and extends across six hectares and eight buildings. Once completed the site will host several embassies including the new US and Dutch embassy buildings, a series of apartment blocks and the world-famous Sky Pool.