We are delighted to have secured a large balcony and architectural metalwork package with Ballymore, for The Brentford Project, Phase 1.
The 4.79-hectare waterside site in the London Borough of Hounslow will offer a combination of residential, retail, employment, community and leisure uses.
The Brentford Project includes approximately 14,000 sq m of new retail, as well as leisure and commercial opportunities, and a gym and leisure centre. Plus a range of beautiful apartments from studio through to 3 bedrooms.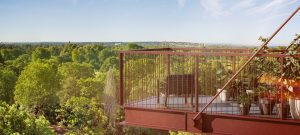 Retaining several heritage buildings and thoroughfares, the project offers a stunning balance of old and new that injects new energy into a wonderful stretch of waterside London.
We are looking forward to the seeing this project come to life – those views are going to be spectacular!