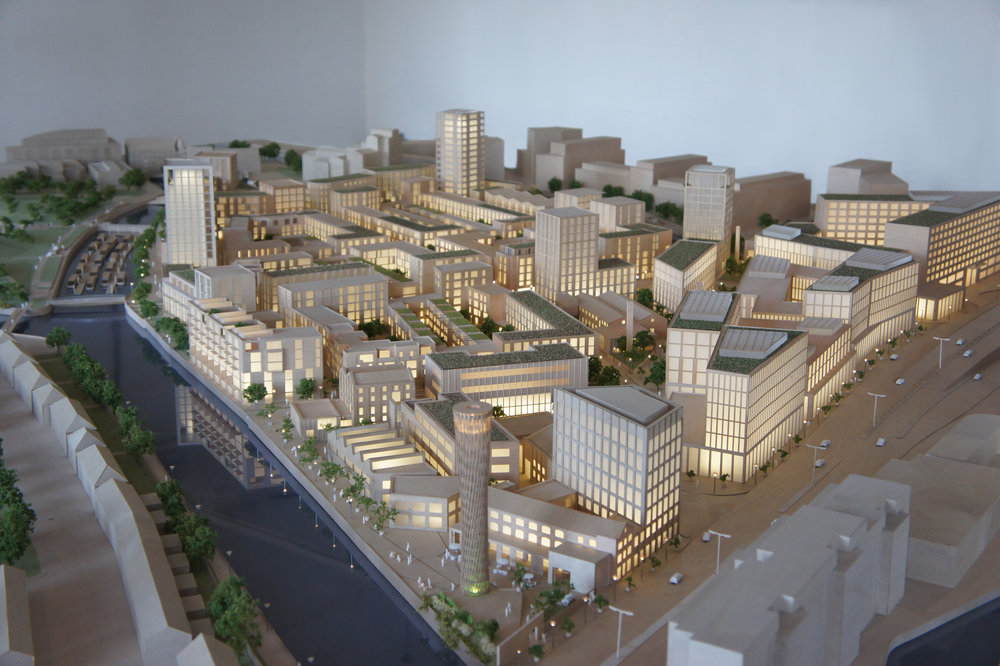 The Strand East Development- Stratford London
Dearneside has recently successfully secured the balcony and architectural metalwork package on the first phase of the Strand East development in Stratford. This will be the first contract with Henry Construction.
Built as a warehouse in the late 19th century, "the Sugar House" was where barrels were made for the gin distillery next door at Three Mills. However over the years the site has become mostly abandoned and near-derelict.
With the recent regeneration of Stratford thanks to the Olympics, the Strand East area was next on the list.
The current plan for the new development is to transform and revive 26 acres of historic London into a vibrant energy-efficient neighbourhood, while keeping its history and heritage.
The site will comprise of 1,2000 homes, including mew-style town houses, sitting alongside 58,000 m² of commercial space, a 350-bedroom hotel and a vast number of community facilities. The area is also set to have spacious public areas, waterways and public courtyards.