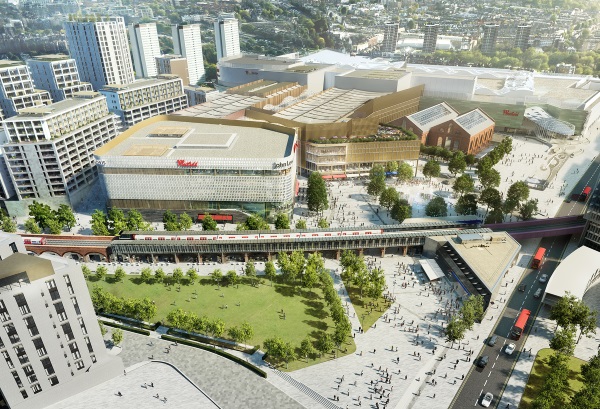 Dearneside Fabrications secures metalwork package on Westfield London extension
Dearneside Fabrications is pleased to have recently secured the metalwork package on the Westfield London extension.
In recent years Dearneside Fabrications has been involved in several major retail projects, and is now recognised as the premier architectural metalwork contractor operating in large retail-lead schemes in the UK.
To name a few, the company successfully installed a metalwork package on the Broadway scheme in Bradford and is now carrying out a £1.5 million balustrade package on the £300 million Meadowhall redevelopment in Sheffield.
We are also currently working for Laing O'Rourke and installing a £1.4 million architectural metalwork package on the massive £440 million Westgate development in Oxford.
ADDITIONAL PROJECT INFORMATION
Since opening in 2008, Westfield London has become London's shopping hub. When it was originally built it completely transformed London's retail landscape.

The already impressive shopping centre currently houses over 360 retailers from 15 different countries. It also includes a 17-screen state-of-the-art cinema, the UK's first Kidzania, the Atrium events space, a flagship gym and an array of restaurants and bars.

In 2015, a £600 million expansion project began to develop the shopping centre, and is planned to be completed by March 2018. Once finished, Westfield London will hold 450 shops and is estimated to attract over 39 million visitors per year.

READ MORE