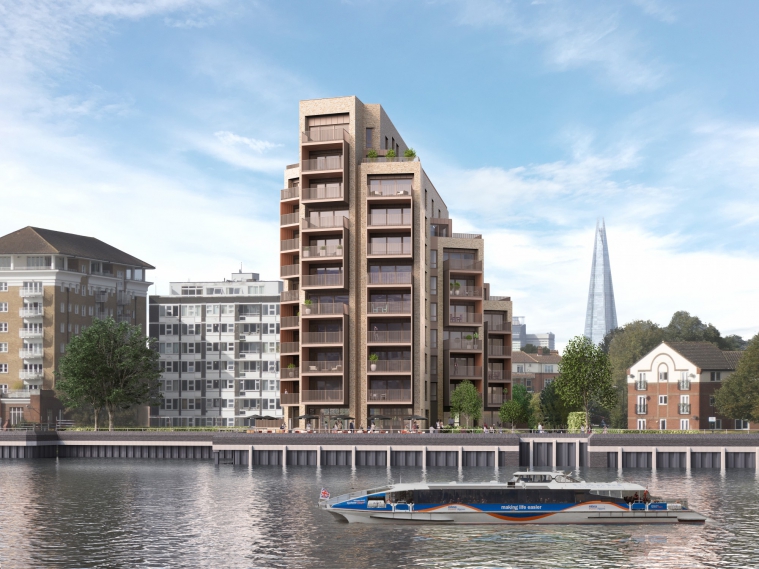 New Pier Wharf development – London
This week, Dearneside has secured the balconies and architectural metalwork on the New Pier Wharf development with Hollybrook Homes in London.
The development, which is one of the last remaining Riverside sites in London, is located at Odessa Wharf in Rotherhithe, at the edge of London's financial district. Once finished it will consist of 50 luxury apartments with balconies, most of which will face the Thames river.
This project will be our first with Hollybrook and will be a great addition to our ever-expanding portfolio of prestigious projects located on the banks of the Thames.
For more information of the New Pier Wharf project visit the development's website. development's website